Business Enterprise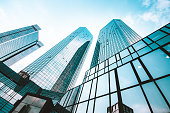 Why should you choose BTEC Tech Award in Enterprise
If you are interested in the world of business then a BTEC Tech Award in Enterprise is the subject for you. You will develop knowledge and understanding of real businesses by applying your learning and skills to a work-related context. You can explore what it means to set up and run a Business Enterprise as well as develop key skills and gain an insight into industry sectors.
Career Options
After completing your BTEC Tech Award, you will be in a great position to continue in the enterprise sector. This qualification prepares students for both practical and academic routes with students progressing to study a range of Level 3 Advanced and Vocational qualifications before eventually progressing to study Level 4 qualifications in this subject area. Typical eventual careers include apprenticeships in Business, Finance, Administration, Marketing and Accountancy or even setting up your own business.
What else could you get out of BTEC Tech Award in Enterprise?
A BTEC Tech Award in Enterprise is a practical introduction to life and work as an entrepreneur and as such you will develop an aptitude in planning and carrying out an enterprise activity, develop the knowledge that underpins the effective use of skills that can affect the performance of an enterprise and develop attitudes and ways of working that are important for enterprise and any establishment that you may work for in the future.
How is the course assessed?
The course is assessed through 3 components of work.
Component 1 and Component 2 – Internally assessed – 60% weighting combined.
Component 3 - Externally assessed Examination – 40% weighting.
Attitudes to Learning
There is an expectation that students of this award will demonstrate skills such as those possessed by a typical entrepreneur including interpersonal, communication, leadership, and creative skills. In addition to this students need to demonstrate typical qualities of an entrepreneur such as a motivation to work hard and a desire to achieve success.